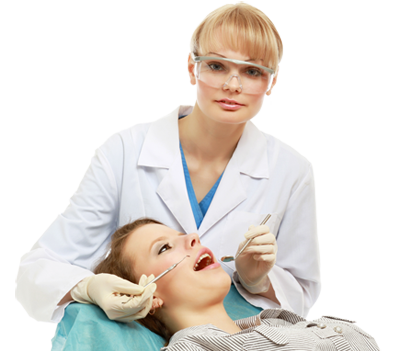 What is important to us.
Our main goal at Family Dental Practice is to provide our patients of all ages with the most compassionate , competent and up-to-date dental care available. At Family Dental Practice we regard our patients as "family" and try to treat them like that.
Our knowledgeable and friendly staff help make patients comfortable while they are receiving their care. The doctors and staff take many hours of Continuing Education courses every year to provide our patients with the best dental care and recommendations possible. Our well-educated staff with the help of the doctors strive to inform our patients about the importance of prevention for excellent overall wellness.

Our History
Family Dental Practice was founded in 1973. Over the years the practice grew and was relocated to its current state-of-the art facility on Water Street. Currently, Dr. Barbara Oesterlin and Dr. Sarah Rossignol are happy to provide you with up to date dental services with their well-trained support staff.
Mission Statement
Our practice is working together to realize a shared vision of uncompromising excellence in dentistry.
To fulfill this mission, we are committed to:
Listening to those we are privileged to serve.
Earn the trust and respect of patients, profession and community.
Exceed your expectations.
Ensure a creative, challenging and compassionate professional environment.
Strive for continuous improvement at all levels.